Choreographic Panel
Curatorial A(i)gents
A discussion that begins with the Curatorial A(i)gents' choreographic interface and peels back questions on dance, embodiment, and human-computer interaction.
Type

Seminar

Location

Online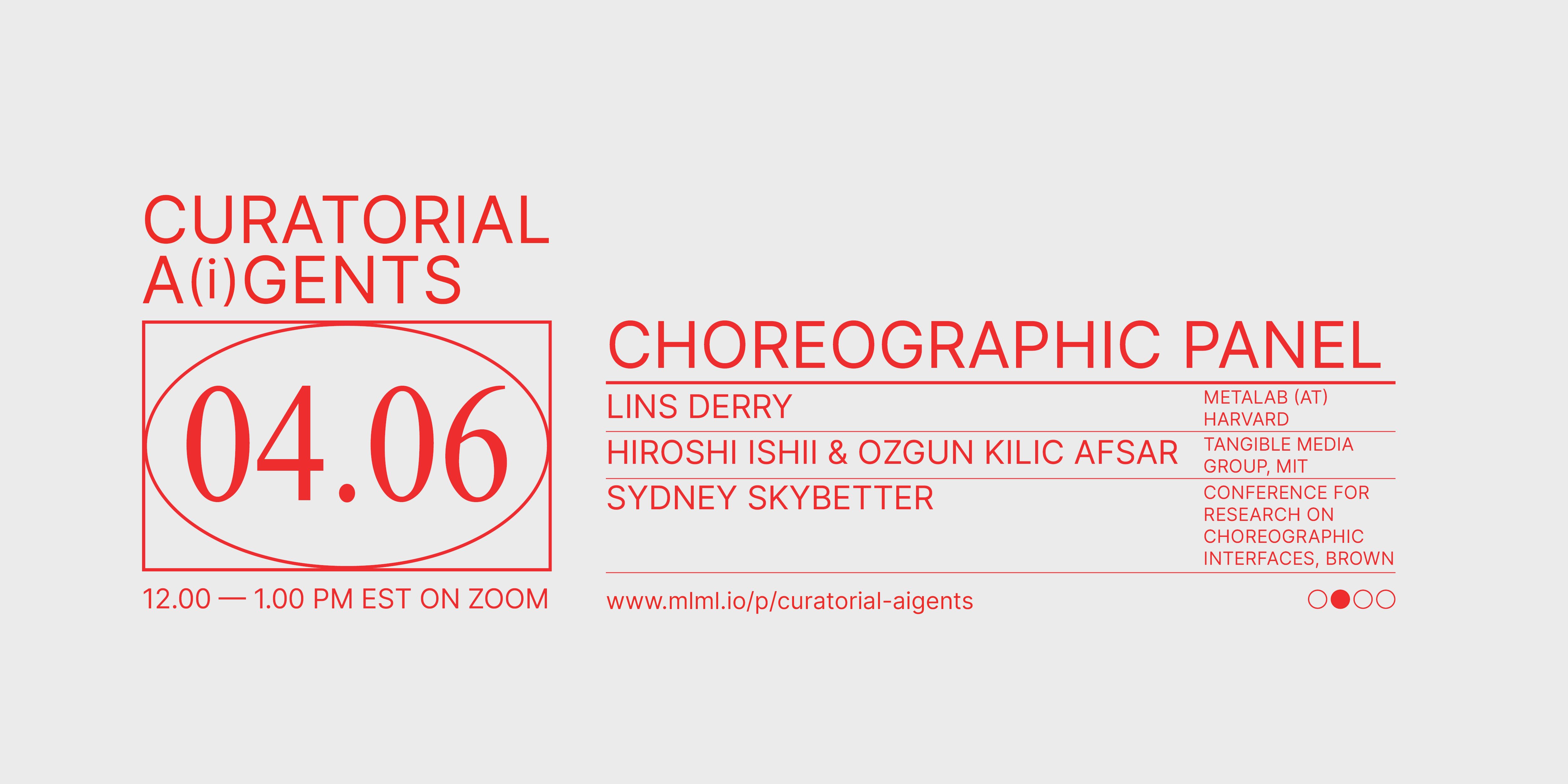 Convening different "schools" of thought - quite literally from Harvard, MIT, and Brown, and more figuratively from design and performance studies - Lins Derry, Hiroshi Ishii, Ozgun Kilic Afsar, and Sydney Skybetter met on Zoom to talk about the choreographics of interactive technology. At metaLAB, Lins Derry researches how choreography models can be applied to design processes; at the MIT Media Lab, the Tangible Media Group researches how technology interactions can be more embodied; and at Brown, Sydney Skybetter founded the Conference for Research on Choreographic Interfaces, through which he facilitates discourses on "choreorobotics," surveillance technologies, and more.
This recorded talk* was presented as part of the Curatorial A(i)gents panel series. For background, Curatorial A(i)gents was a metaLAB exhibition that featured 11 projects centered on the theme of AI and curatorial practice. The projects utilized the Harvard Art Museums digital collections, or data, and were exhibited at the museums' Lightbox Gallery in spring 2022. As part of Curatorial A(i)gents, metaLAB researched how a choreographic interface could enable visitors to interact with the show's projects via a dance vocabulary.
*Closed captioning available!