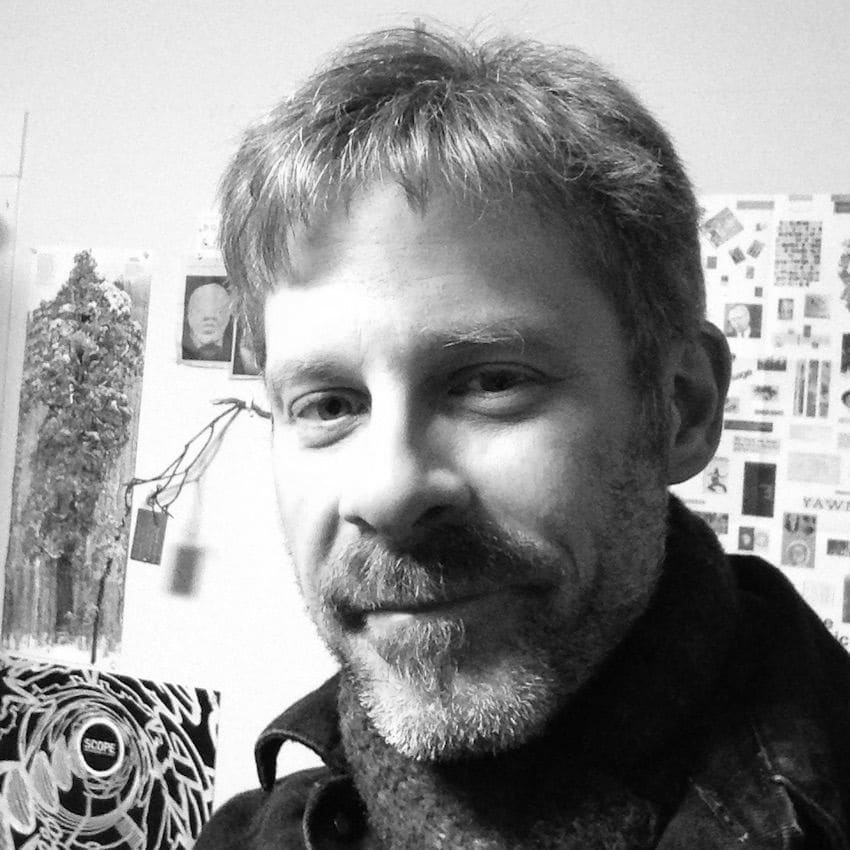 The pages of our alumni members are no longer updated. Content may no longer be valid.
No bird has the heart to sing in a thicket of questions. —René Char.
Matthew Battles is a maker and thinker whose work merges literary, scholarly, and artistic forms of inquiry. His writing appears in such venues as The American Scholar, The Atlantic, Harper's Magazine, and The New York Times. His most recent book, TREE, was published by Bloomsbury in 2017.
At metaLAB, Matthew advances an agenda of creative research exploring the dark abundance of collections in libraries and museums; technology's impact on our experience of art, culture, and the natural world; and the conditions of culture and experience in the context of deep time. This work takes varied form in writing, video, and multimedia installation, in works like A Bit in the Abyss (with metaLAB), a multimedia architectural installation for Boston's 2015 Illuminus festival; and Your Story Has Touched My Heart (with Sarah Newman, 2016), an appropriation piece exploring memory and mystery in photo archives.