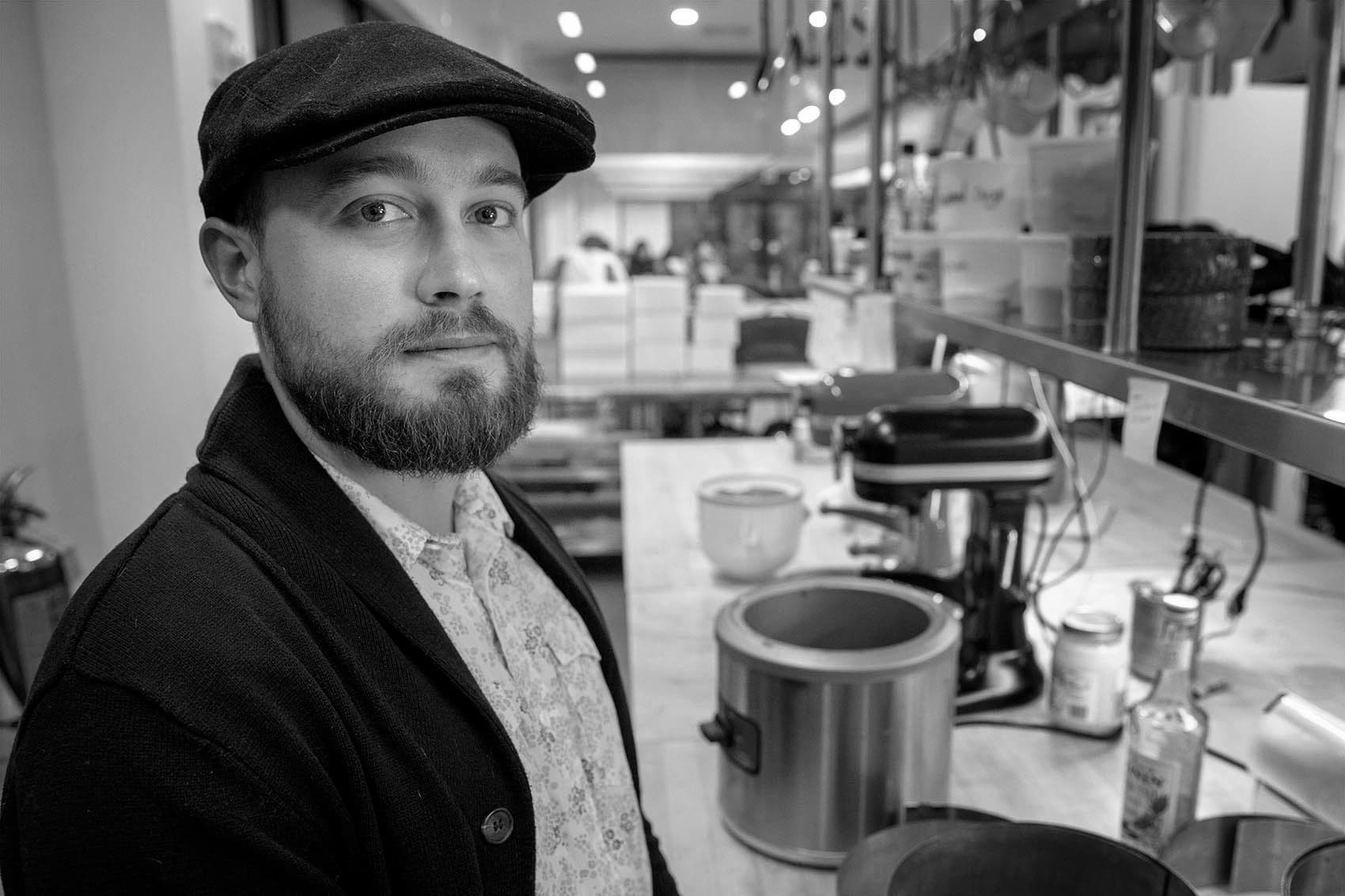 The pages of our alumni members are no longer updated. Content may no longer be valid.
Beyond the table.
Keith Hartwig is a social and spatial practice artist whose work engages with the ecological, cultural, and technological dimensions of climate change and environmental disruption. His artwork is shaped through a process of public engagement, drawing on the experience and insight of communities and individuals situated in these complex nature-culture assemblages, and collaboration with domain specialists, including climate scientists, microbiologists, and food producers. Resulting installations, exhibitions, and public performances have appeared in Boston, Cambridge, Philadelphia, NYC, El Alto, Bolivia and
Linz, Austria. He is currently artist in residence at Integral Molecular in Philadelphia, supported by the BioArt Residency Program and the Esther Klein Gallery at the University City Science Center.
Keith is also the co-founder and creative director of the FUTUREFOOD project, a socially
engaged art practice that envisions vibrant, resilient futures for food systems in a warming
world—not through high-tech solutions, but by looking to traditional, sustainable culinary ways that have nourished human communities for thousands of years. He currently teaches courses in Architecture and Visual Studies at the Tyler School of Art and Architecture, Temple University, and in the Urban Strategy Program at the Westphal College of Media Arts & Design, Drexel University.