Choreographic Interface Demos
Curatorial A(i)gents
Dance with AI and interact with the Curatorial A(i)gents' projects via a choreographic interface!
Location

Harvard Art Museums, Lightbox Gallery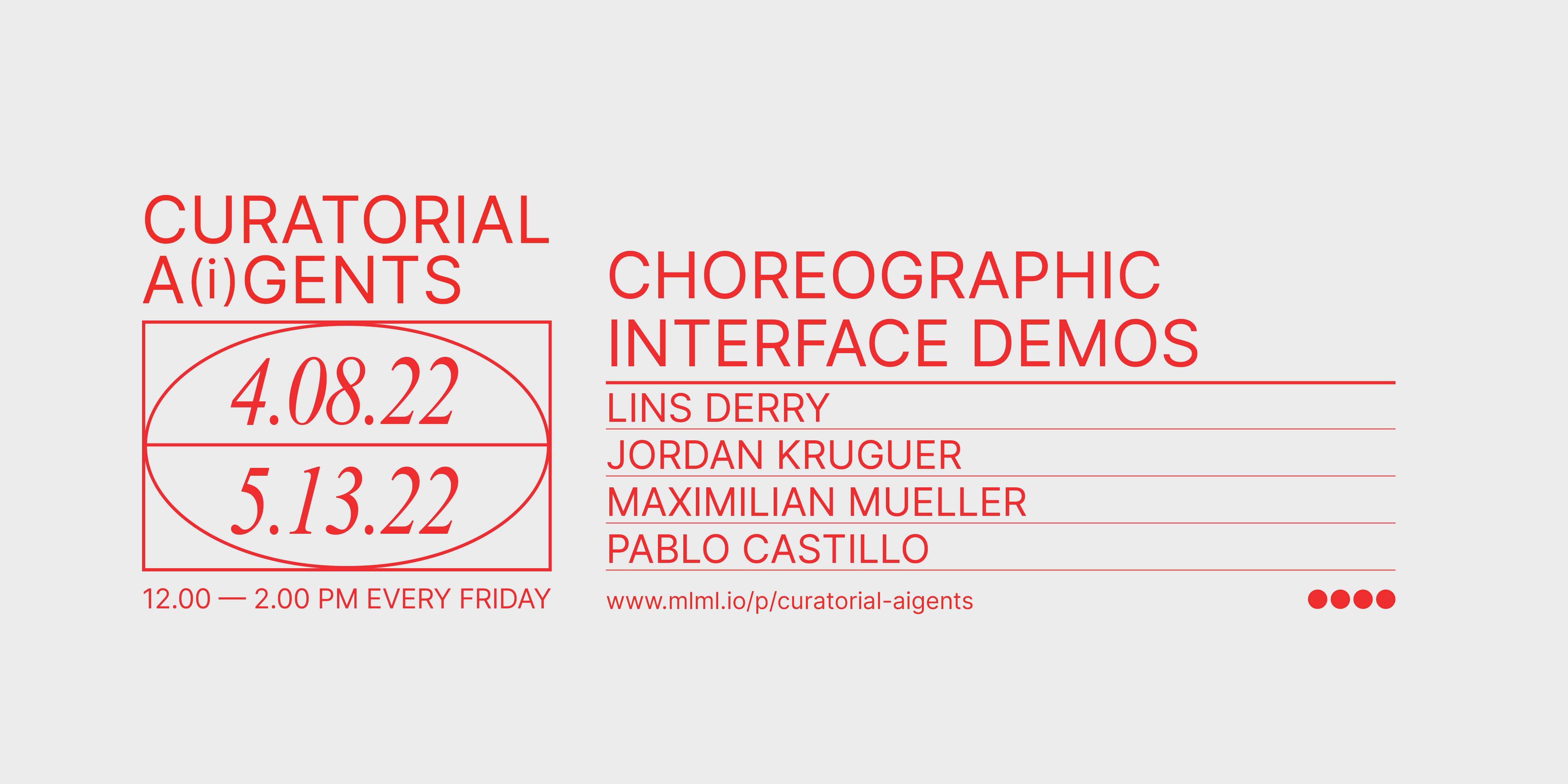 For two hours every Friday, from April 8 to May 13, meet Pablo Castillo in the Lightbox Gallery to experience the choreographic interface developed by Lins Derry, Jordan Kruguer, and Maximilian Mueller. Using a full-torso movement vocabulary, enter the digital landscapes of various Curatorial A(i)gents projects, zooming in and out, selecting and moving objects, etc.